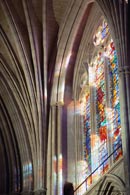 Meet the Vision Ministries


Psalms 150 says, Praise him with the timbre and dance; praise him with stringed instruments and organsLet every thing that has breath praise the Lord. Praise ye the Lord.

The Vision Ministries Praise Dances goal is to spread the love and the blessings of our Lord and Savior Jesus Christ through a variety of praise. We have the opportunity to show stories of deliverance, the joy of salvation, and the road back to God through the ministry of dance.

In the six years the ministry has continued to follow the steps that God has set before us. God has blessed us throughout the years and has never failed us yet. We continue striving to reach others through the gifts and talents that God has blessed us with. God has continually opened doors for us locally and now he has blessed us to travel to different cities and states sharing with others the gifts of his love.
We pray that our ministry has been a blessing to you and your family.

As a growing ministry striving to reach people all over the country and world we are constantly in prayer for partners in the ministry. We ask that you pray that Gods will continue to be our path. We invite you to come and lift up the name of Jesus Christ at any event where The Vision is performing.

Habakkuk 2:2-3 Write the vision, and make it plain upon the tables, that he may run that reads it. For the vision is yet for an appointed time, but at the end it shall speak, and not lie: though it tarry, wait for it; because it will surely come, it will not tarry.